IT`S REALLY NOT GOING VERY WELL...
I don`t want to burden you with troubles of my own - I really don`t - but I need to tell someone about this; it might make me feel better if I unburden myself a little. I`m sure you will understand when I tell you.
Two games in to the new season and Southampton FC have slumped to two embarrassing defeats in the space of three days. The first was a 4-1 drubbing at home to Crystal Palace - the biggest defeat at home since our lovely family-friendly shiny new stadium was build about four years ago. This defeat was mainly due to defensive blunders of heroic proportions - apart from that, it was ok. Then on Monday evening - in front of a world-wide tv audience on Sky - Saints lost 2-1 to Peterborough, who are lurking in the fourth tier of English football.
Looking on the bright side, there are 45 more league games to come this season, so plenty of time for manager George Burley to put things right, assuming he gets the funds to do so. Not sure about that though, as it has emerged that the sale of three of our best players from last season was forced upon us in order to avoid going into administration, with all the horrors that implies. Just ask Leeds fans.
However, I have at last discovered the art of philosophical acceptance, so it is with a shrug of the shoulders and a rueful smile that I turn to Doris Day for my salvation:-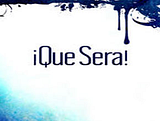 There, that`s better, although I strongly suspect I will have to unburden myself quite frequently as the season unfolds. Thank you for listening.