HAVE THIS ONE ON ME....
What is it about the BBC? Here they are, caught red handed like some blindfolded scamp with a bag marked `SWAG`....and yet I`m having to cough up the fine that has been dished out to them. How does that work? What`s that all about?
Well, it goes like this. The BBC were found to have cheated licence payers by rigging the results of phone-in competitions on a number of their programmes. Now, I have to confess that none of them were programmes I was ever likely to watch and never in my worst moments would anything convince me to phone in at premium rates to answer dumbass questions. But, it seems, millions did. Lemings at the cliff time. Some of the programmes involved were these:-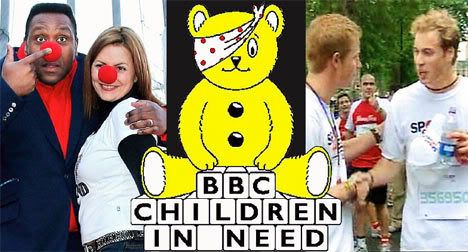 But the `Regulator` (always reminds me of The Fat Controller in Thomas the Tank Engine) Ofcom - Office of Communications - discovered the scams being carried out by the BBC and promptly fined them £400,000, which is a vastly inferior fine to those imposed on the commercial TV companies when they were caught compounding the same felony as the BBC. The reason? The BBC is a publicly funded organisation, so says the Ofcom Fat Controller.
But hang on a minute. The BBC is publicly funded through the licence fee; the fine is `reduced` because of that; which means that the fine is coming from the same source as the licence fee - you and me. So, if I`ve got this right, the BBC fine is being paid by licence payers some of whom probably rang in to the competitions anyway. So the victims of the scam end up paying the fine. And what happens to the £400,000 cheque the BBC issues? Of course, it goes to HM Treasury, where all our taxes reside. And so another bizarre circle is complete.
It`s just another example of the weird, surreal, parallel universe we live in. It could only happen here. You couldn`t make it up. Which makes me wonder whether those at the head of publicly funded organisations like the BBC should not themselves have to pay the fines imposed for the trangressions of their organisations. They might even get some insurance against it. It`s called accepting responsibility. A concept which has gone out of fashion in many forms of officaldom. And those who are compelled to fund those organisations are - quite literally - all the poorer for it.