HOCKEY MOMS AND STRIKERS....
Our recent week in a hilltop Cornish cottage was spent in defiance of the unseasonal weather, with strong winds and rain being most prominent. No surprise then that we spent the evenings having quiet nights in watching the television. That of itself was an experience, for the tv set was best described as `idiosyncratic.` After a couple of days, the Freeview box packed up and we were left with a choice between BBC and ITV.
However, I was able to keep abreast of the two compelling events of that week - the Republican Party National Covention in Minneapolis and the final day of the transfer window. And what depressing viewing they both made. I know the Democratic Party had a convention which was just as painful to watch and it always strikes me that the razzamataz, the banners, the screaming, the tears-in-the-eyes adulation of those on the platform from those on the floor and the set-piece, scripted preaching to the converted is no way to go about selecting potentially the next leader of the western world.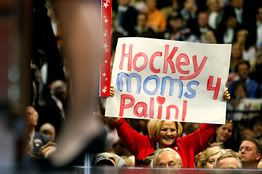 The whole thing about the American presidential selection process reminds me of Mahatma Ghandi, who was once asked what he thought of Western civilisation. He replied that he thought it would be a good idea.
So on to the equally gripping last day of the transfer window. Right through the day, all evening and up to midnight there were reports coming in about which player was being transferred where. Naturally enough, most of the attention fell on the activity surrounding Premier League clubs and the fate of some of the world`s most talented players. Was Berbatov going to Manchester United or Chelsea or even Real Madrid? But the rabbit out of the hat was the transfer of Brazilian star Robinho from Real to Manchester City.

What made it so fascinating was that Robinho seemed blissfully unaware of where the £35million which changed hands would be taking him. He was fairly confident of ending up at Chelsea - and so were Chelsea - and so he looked genuinely shocked to find himself at Manchester City. Truly, the cattle barons are in complete control of the market.
Back home, our own political party conference season is upon us once more. The goings on within the Labour Party, which seems more concerned with their own internal squabbles than running the country, might add some additional spice to their conference in Manchester. It wouldn`t surprise me at all to find at the end of it that Robinho has been voted in as Leader of the Labour Party. And far from being surprised, Ghandi would probably have been expecting it.